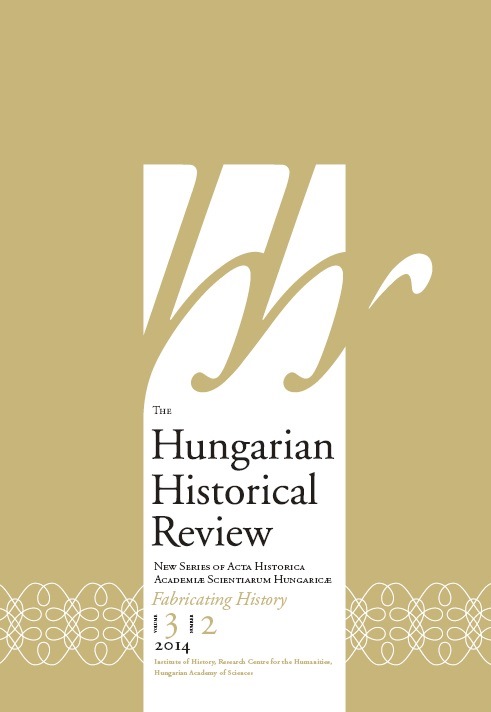 The second issue of Volume 3 (2014) of The Hungarian Historical Review has come out! This special thematic issue is entitled "Fabricating History". The articles published in this issue examine the relationship between historical representation and verification in East-Central Europe in the Modern Age. The contents of the issue can be read here.
Annual subscriptions: $80/€60 ($100/€75 for institutions), postage excluded.
For Hungarian institutions HUF7900 per year, postage included.
Single copy $25/€20. For Hungarian institutions HUF2000.
Send orders to The Hungarian Historical Review, H-1250 Budapest, P.O. Box 9. Hungary; e-mail: .