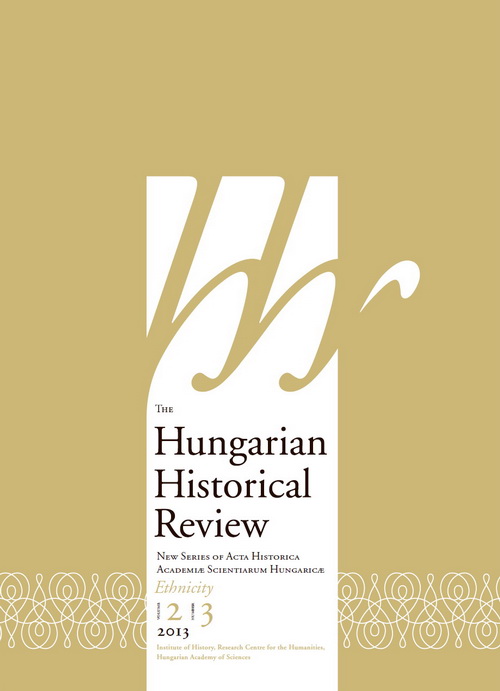 The third issue of Volume 2 (2013) of The Hungarian Historical Review (Ethnicity) has been published! The contents of the issue can be read here.
Annual subscriptions: $80/€60 ($100/€75 for institutions), postage excluded.
For Hungarian institutions HUF7900 per year, postage included.
Single copy $25/€20. For Hungarian institutions HUF2000.
Send orders to The Hungarian Historical Review, H-1250 Budapest, P.O. Box 9. Hungary; e-mail: .
For more information about the journal please visit the homepage http://www.hunghist.org/.