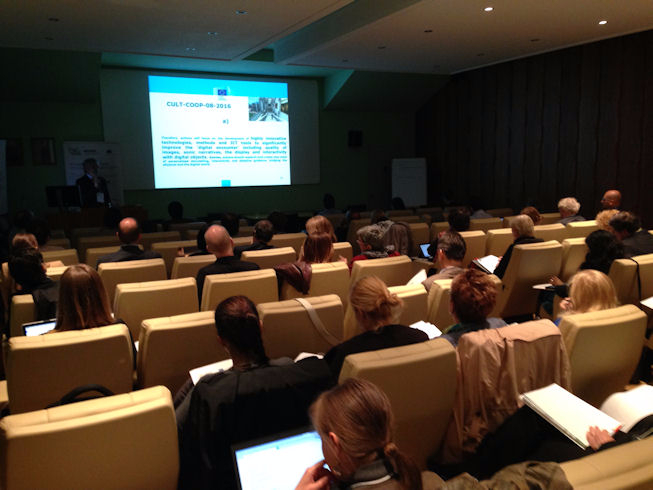 The scope of the seminar was to discuss how the RICHES project and its network including cultural heritage projects can provide insights to support evidence-based policymaking in Europe. The seminar included political updates by representatives from the European Commission, the presentation of policy recommendations from the RICHES project and a Round Table discussion involving major stakeholders. The programme, including the presentation of Sándor Horváth, the Primary Coordinator Contact of COURAGE on the objectives of the project, offered to participants (more than 70 coming from all over Europe) the opportunity to challenge institutional points of view with some practical results of the research conducted by RICHES, with particular regard to the following themes:
Community-led developments: food and cultural heritage in the urban age – the role of local food movements.
​Economics of culture: fiscal and economic issues in the digital age.
​The use of craft skills in new contexts.
​Institutional changes: exploring the status of digital heritage mediated by memory institutions.
​European identity, belonging and the role for digital cultural heritage: structures for social and territorial cohesion and minority communities.
Two overarching themes (Citizenship and Safeguarding of CH) have been selected and discussed among the participants in world café style discussion groups with the aim of providing 'joined-up' policy recommendations to be used in the definition of the H2020 work programme for 2018–2020. See more at here and here.