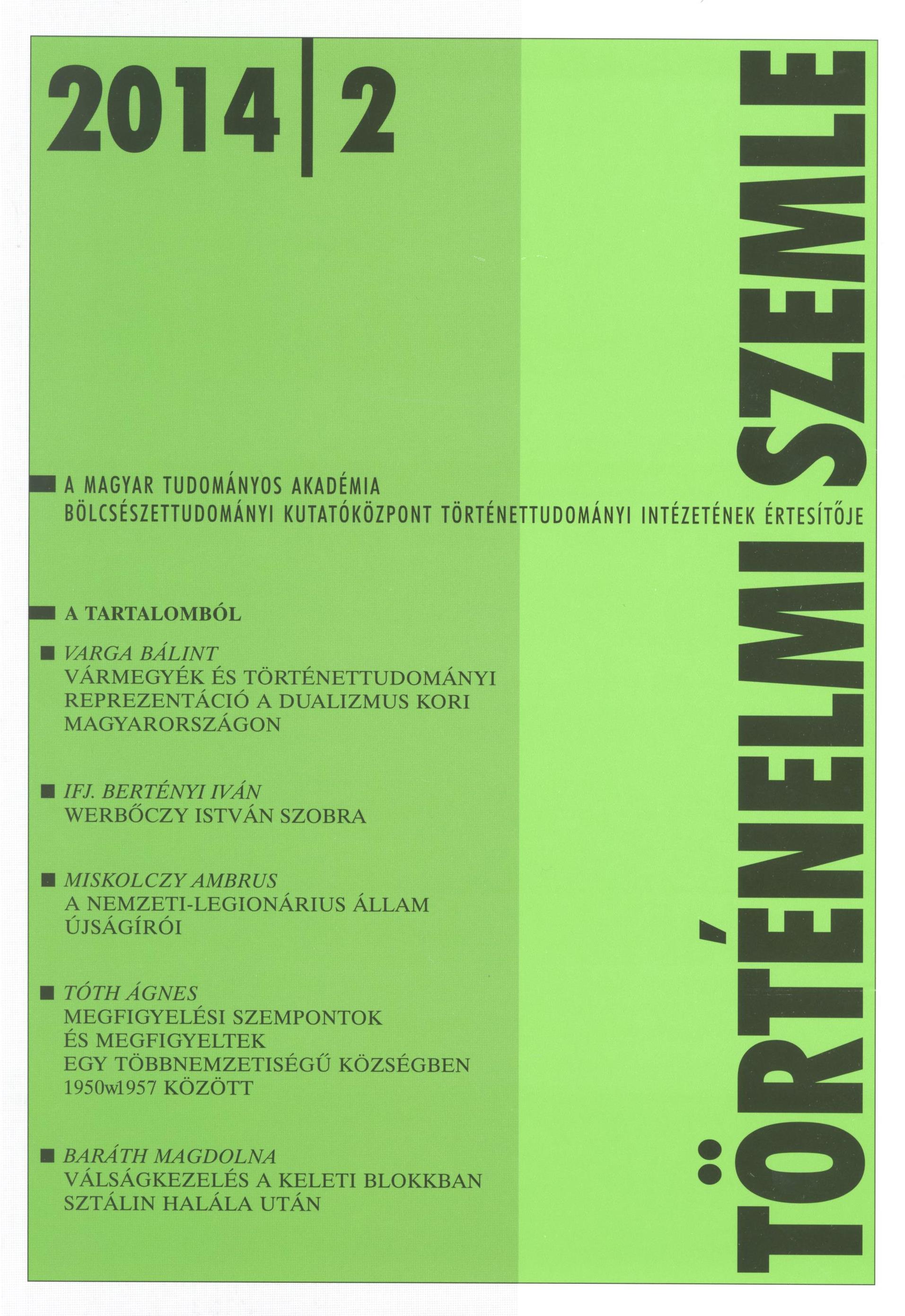 The second issue of Historical Review for 2014 has been published. The content can be read here.
Bálint Varga's essay deals with the Hungarian regional history writing during the nation building period in the second part of the 19th century; while Iván Bertényi's study on the history of the statue of a prominent Hungarian political figure, Werbőczy, also can contribute to the research of the nation building process. Ambrus Miskolczy's paper shows the characteristic intellectual figures of the Romanian fascist ideology. Ágnes Tóth's study analyses on the basis of the so-called "object-folder" of a village in Southern Hungary the basic principles of political surveillance in the village and the Hungarian countryside in general in the early 1950s. Magdolna Baráth's essay outlines the particular features of the situation that obtained in some countries in Eastern Europe after the death of Stalin, and the reactions of Moscow in the face of crisis in the Eastern Bloc. The issue includes historical source publications and analysis, too.
Történelmi Szemle (Historical Review) is a periodical of the Institute of History of the Research Centre for the Humanities at the Hungarian Academy of Sciences. The language of the journal is Hungarian, but each article includes an abstract in English. Subscriptions can be made at any Hungarian post office, but issues of the journal (including older issues) can be bought or ordered from the Institute as well (postal address: MTA BTK Történettudományi Intézet, 1014 Budapest, Úri u. 53.; telephone: 224-6700/626; e-mail address: ).