Details

Category:

Events

Hits: 3957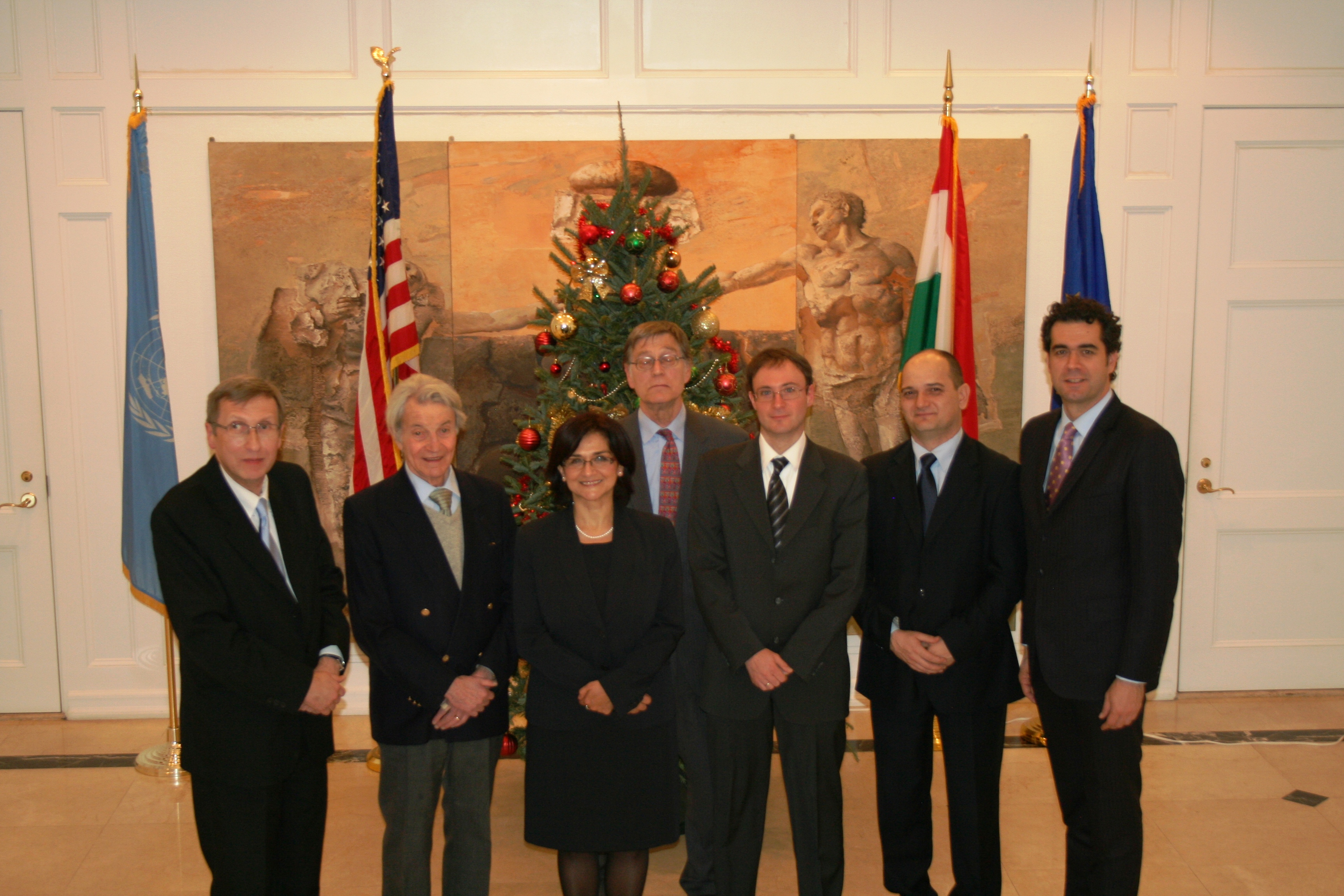 Attila Pók, Deputy Director of the Institute of History, RCH HAS, presently guest professor of Columbia University of New York organized a lecture series titled The Cultural Legacy of Transylvania as the annual event of the Istvan Deak Visiting Professorship at Columbia University at the Consulate General of Hungary in New York, on December 10, 2013, in cooperation with Columbia University Donald and Blinken European Institute, Columbia Harriman Institute, Columbia East Central European Center, the Consulate General of Hungary in New York, and the Balassi Institute. Two of the lectures were held by research fellows of our Institute of History: Stefano Bottoni (Szeklerland in the 20th century: an internal periphery?) and Teréz Oborni (The "Golden Age" of Transylvania – the 17th Century).
Details

Category:

Events

Hits: 3923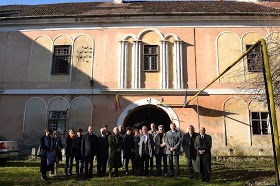 Research fellows of our Institute of History, RCH HAS (Pál Fodor Director General, Attila Zsoldos research professor, leader of the Medieval Research Team, László Glück research assistant of the Early Modern Research Team, Stefano Bottoni senior research fellow of the Contemporary Research Team, Klára Jakó associate research fellow of the Neighbourhood Review Section) took part in the events of the Day of the Hungarian Science in Transylvania on November 22–23, 2013.
Details

Category:

Events

Hits: 4249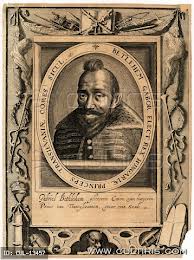 On November 12, 2013, a Memorial Exhibition of Bethlen entitled The code: Bethlen 1613 was opened in the Hungarian National Museum remembering that 400 years ago, on 23 October, 1613, Gabriel Bethlen ascended the throne. After the welcome speech of László Csorba, Director General of the Museum, Pál Fodor, the Director General of the Research Centre for Humanities, HAS, opened the exhibition with some thoughts about the difficulties of the formation of the Principality of Transylvania, the new state in early modern Hungarian history, its place in the Ottoman world and its memory today.
Details

Category:

Events

Hits: 3816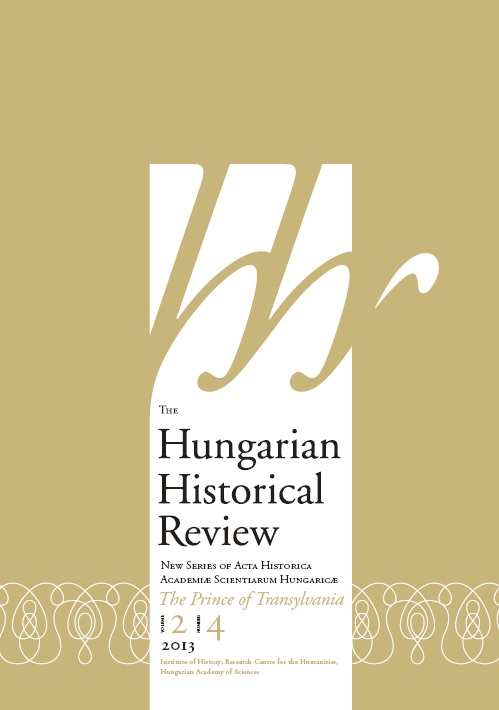 The forth issue of Volume 2 (2013) of The Hungarian Historical Review has been published! This special thematic issue contains studies on Gábor Bethlen, Prince of Transylvania (1613-1629). The contents of the issue can be read here.
Annual subscriptions: $80/€60 ($100/€75 for institutions), postage excluded.
For Hungarian institutions HUF7900 per year, postage included.
Single copy $25/€20. For Hungarian institutions HUF2000.
Send orders to The Hungarian Historical Review, H-1250 Budapest, P.O. Box 9. Hungary; e-mail: .
For more information about the journal please visit the homepage.
Details

Category:

Events

Hits: 5829
In accordance with the activities undertook in the Bulgarian–Hungarian Mobility Project and the cooperation agreement signed by both academic institutes, the HAS RCH Institute of History published two volumes consisting of the lectures given at the 2012 May conference and workshop meeting of the Bulgarian–Hungarian Joint Committee of Historians in Sofia. The work is entitled Bulgaria and Hungary at War (1912–1918); Regions, Borders, Societies, Identities in Central and Southeast Europe, 17th–21st Centuries. The publication was supported by the Hungarian Academy of Sciences.