Details

Category:

Events

Hits: 5669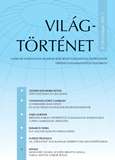 The second issue of Világtörténet this year is now available at the Institute of History of the HAS Research Centre for the Humanities. The present issue is entitled Crucifix and Crosshair – Friars and Missionaries in South America. The language of the journal is Hungarian, but each article includes an abstract in English. Contents: https://tti.btk.mta.hu/en/130-journals/2375-vilagtortenet-2016-2.html. Issues can be purchased at the institute or ordered directly with discount. Postage costs are paid by the customer.
Subscriptions can be made at any Hungarian post office, but issues of the journal (including older issues) can be bought or ordered from the Institute as well (postal address: MTA BTK Történettudományi Intézet, 1014 Budapest, Úri u. 53.; telephone: 224-6700/624,626; e-mail address: ; .) and from MTA BTK Penna könyvesbolt (Bp. 1053 Magyar utca 40.; Phone.: 30/203 1769; ; as well as our partners.
Details

Category:

Events

Hits: 6015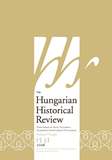 The latest thematic issue of The Hungarian Historical Review is entitled Continuities and Discontinuities: Political Thought in the Habsburg Empire in the Long Nineteenth Century. Its contents are available here. The periodical can be purchased or ordered at the HAS RCH Institute of History (MTA BTK Történettudományi Intézet, Budapest 1014, Úri u. 53. I. em. 57.; Phone: +36 1 224-6700/626. Mail: ) and at HAS RCH Penna Bookstore of Humanities (MTA BTK Penna Bölcsész Könyvesbolt, 1053 Budapest, Magyar utca 40., Phone: +36 30 203 1769, Mail: ). Single issue EUR 20, postage excluded; annual subscription for 2016: EUR 60 (EUR 75 for institutions), postage excluded. More information at www.hunghist.org.
Details

Category:

Events

Hits: 5740
The Tetmajer Committee of indiana University invites applications for translation into English of Hungarian language books and manuscripts on 20th century Hungarian history. Works starting chronologically in the late 19th century are acceptable. The translators are designated by the Tetmajer Committee. The manuscript shall not exceed 120 000 words. The deadline for submission of books and manuscripts to be translated during 2017 is 15 November 2016.
Applicants must submit electronically
The full manuscript in Hungarian
Preferably a letter of intent from leading English language peer reviewed publisher stating willingness to publish manuscript pending peer review
An English language summary of manuscript of 5-10 pages
A table of contents
Send the application material electronically to László Borhi,
Applications are not accepted after the deadline. Up to two manuscripts will be selected for 2017. Successful applicants will be notified in December 2016. Materials sent by unsuccessful applicants will be deleted.
Details

Category:

Horizon 2020

Hits: 5102
The Second Workshop Meeting of the Horizon2020 project COURAGE ("Cultural Opposition – Understanding the CultuRal HeritAGE of Dissent in the Former Socialist Countries") took place in Warsaw at the Polish Academy of Sciences 16/17 June 2016

Details

Category:

Horizon 2020

Hits: 5353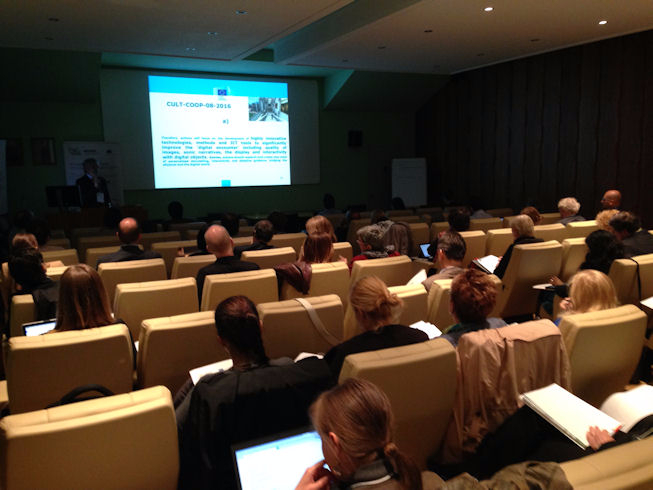 The scope of the seminar was to discuss how the RICHES project and its network including cultural heritage projects can provide insights to support evidence-based policymaking in Europe. The seminar included political updates by representatives from the European Commission, the presentation of policy recommendations from the RICHES project and a Round Table discussion involving major stakeholders.